I invite you here to subscribe to my
Newsletter
by simply clicking on the
Subscribe
button below.
It will allow you to be regularly informed about the latest news regarding my photographic work, i.e. major website updates such as a large amount of new pictures added, or new exhibitions, new upcoming workshops, etc...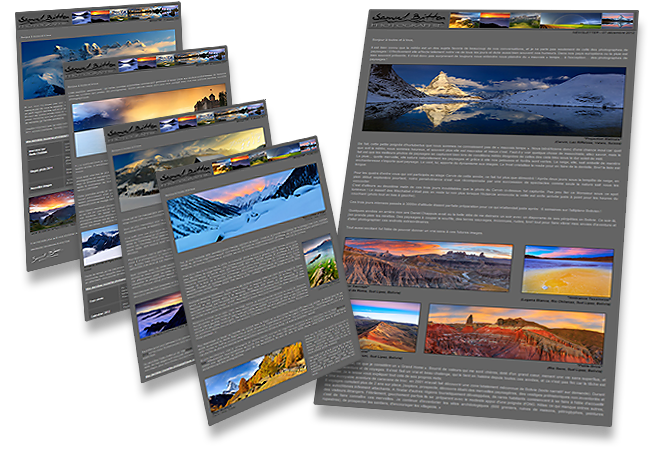 Once you have subscribed, you are free to unsubscribe at any time simply by clicking on the
Unsubscribe
button.
Note that I will not be hammering you with constant emails every time I fix a small typo or something like that. I only send the newsletters when I believe significant news are worth sharing with you.
Lastest Newsletter:
30 November 2016
Newsletters Archive:
06 November 2016
19 septembre 2016
27th November 2015
15th October 2015
23rd August 2015
20th January 2015
19th November 2014
07th March 2014
17th December 2013
11th November 2013
13th June 2013
10th December 2012
14th July 2012
16th December 2011
22nd September 2011
23 December 2010
4th November 2010
11th October 2010
06th July 2010
19th April 2010
02nd February 2010
14th August 2009